Math & Reading Club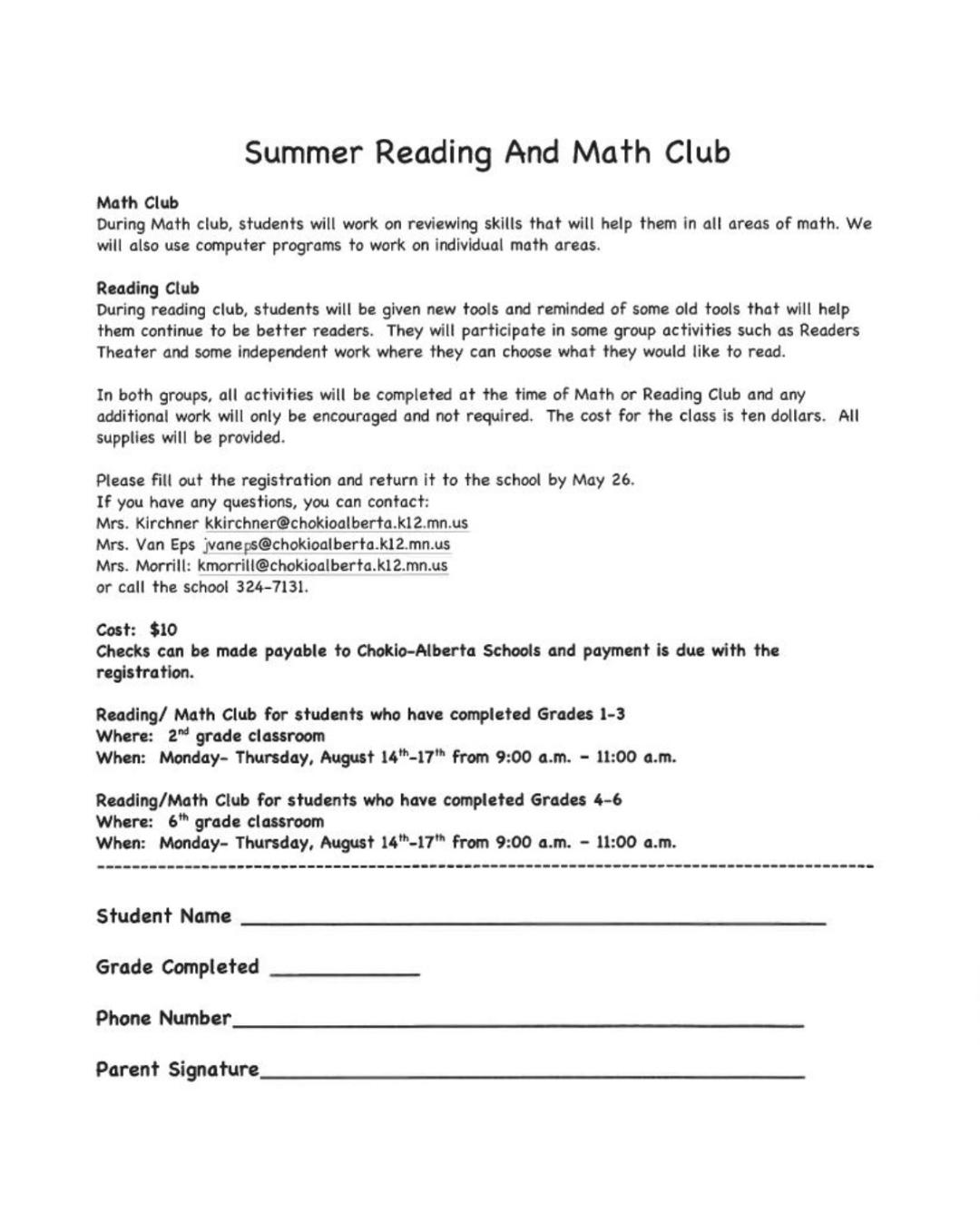 REGISTER FOR C-A MATH & READING CLUB
Studies show that students lose months of reading and math skills over summer vacation. It is very important for students to keep reading and doing math in the summer so that they don't lose anything they have learned over the school year. For parents, it can be very hard to get your child to do work during the summer.
At C-A, we want to help reduce the loss in the summer months. Students will have the opportunity to participate in both a Math and Reading Club. This will not only help students but parents as well. Parents won't have the chore of trying to get their child to read and do math activities in the summer, as it will all be done at school.
MATH CLUB
During Math Club, students will work on basic facts that will help them in all areas of math. We wil use online math programs as well as some timed work and flashcards to really help those facts sink in. We will also use the IXL program to work on other areas in math that each individual needs to wok on.
READING CLUB
During Reading Club, students will be given new tools and reminded of some old tools that will help them continue to be better readers. They will participate in some group activities such as Readers Theatre and some independent work where they can choose what they would like to read.