Ice Skating Rink

Welcome to the Chokio Ice Skating Rink.
We are proud to host our very own community skating rink.
The ice skating rink was first opened in December of 2018 by a group of volunteer parents and community members. Every winter a group of parents, community members and the Chokio Fire Department transform our local tennis courts into a skating rink. The rink is open 24/7 and is lighted for evening skating time. Many community members as well as out of town guests enjoy this great addition to our community.
The rink is open to our community as well as surrounding communities at no cost. We ask that anyone who visits the rink be respectful of the rink and the equipment and please clean up after yourself.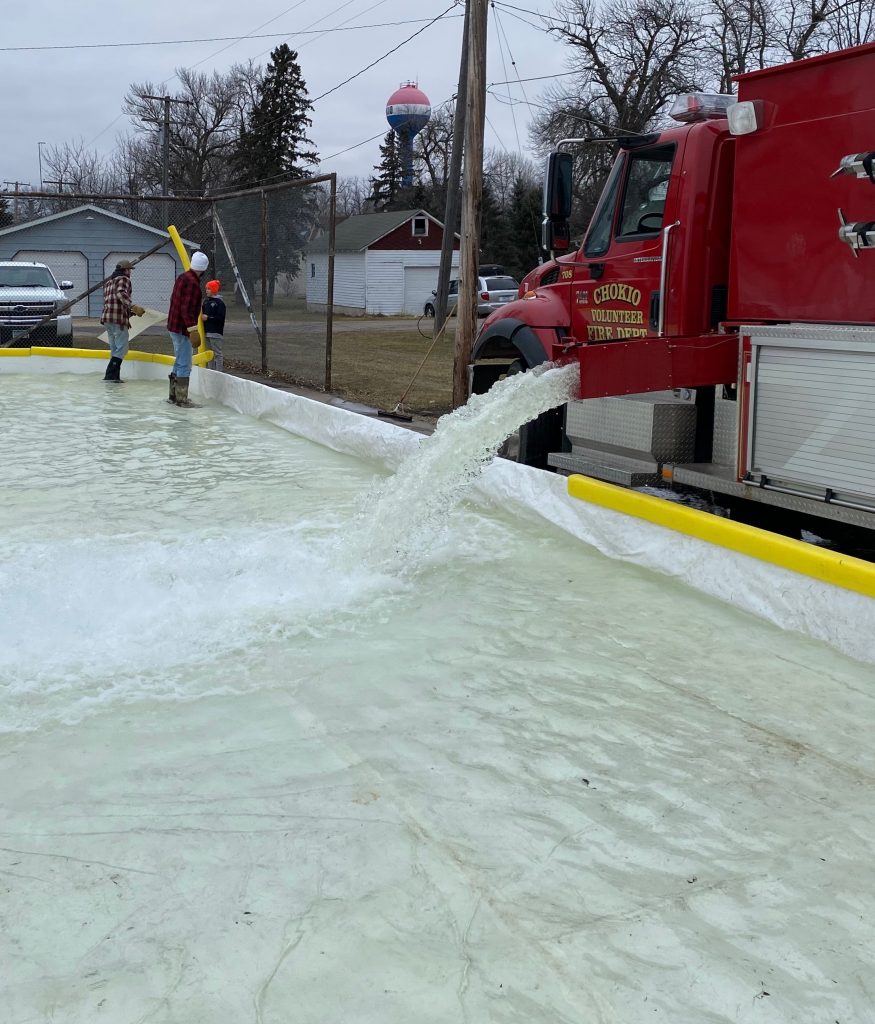 The Chokio Ice Skating Rink is made possible by the following organizations:
Chokio-Alberta School
The City of Chokio
The Chokio Fire Department
Local Volunteers & Parents.
We appreciate your commitment to our community!